a ONE-ON-ONE IMMERSIVE learning experience in Phoenix, Arizona THAT inCORPORATES video, storytelling, AND the art of direction
SELECT YOUR APPLICATION BELOW
Find your voice and transform your craft
Learn technical skills and post production processes
Discover your creative process and personal flow
Receive a full and honest review of your work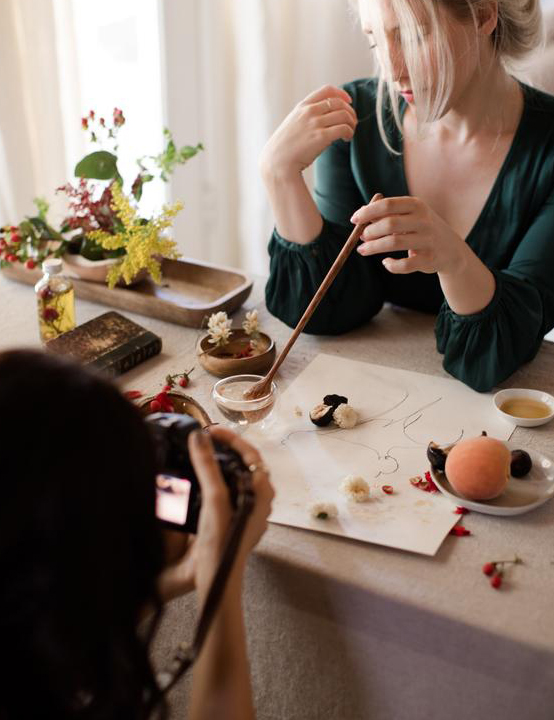 Experience hands on filming and art directing
Engage in Q&A about business and creative development
A FULL day of exploration, wild imagination, and personal growth in your art. The day is sectioned into three parts:
MORNING
Homework review
Core values overview
Storyboarding for emotion through Pinterest
Creating a shot list with intention
Camera settings overview
Equipment / Q&A
MIDDAY
(FILMING)
Hands-on filming
Hands-on directing
Character exploration
After filming we'll take a little break to decompress, have some snacks before we launch into post.
AFTERNOON
(POST PRODUCTION)
Post production overview (organizing, culling footage, etc.)
Music selection
Essential story elements
Q&A
WELCOME TO YOUR CREATIVE PLAYGROUND
During your mentorship, you will receive hands-on instruction from Ale during a video shoot. We design a client inquiry for you based off your homework answers. Ale walks you through handling the inquiry and advice on how you would create the production. You will then be introduced to our muse who will play the role of your client - who you will direct around scenes that we have prepared. The scenes are stages that have been custom designed for you to foster exploration and experimentation. We will curate the tools you need to create a captivating, visceral film. This is your time to play in an ideal environment. You will discover what you are capable of creating and you will learn the tools and skills to direct and create scenes for your clients. Consider this an invitation to define your voice and take a chance on yourself.
"Overall the mentorship exceeded my expectations. The fact that Ale took the time to
put together a dream client from the "inquiry" to the "email responses" and to the
scenes for video was amazing. It truly allowed me to envision what we could create
and bring more depth/meaning to the videos I worked on after I arrived back home.
Everyone was so warm, inviting, and kind that it was easy to feel at ease even while
trying to battle uncertainty in my craft while learning and growing."
"I feel so nourished and refreshed. I feel more clear and confident in why I'm doing what I'm doing, validated in my abilities and heart, energized by the afternoon of creation that happened, and the physical energy of Ale's space and Phoenix itself."
APPLY FOR A MENTORSHIP
Mentorships are scheduled upon application only. Apply now and Ale Vidal will get back to you within 48 hours with details.
Not ready for an in person mentorship? Ale also offers online mentoring. Learn more + apply below.